I finally got off my lazy ass and did a photoshoot with my Lulu and Suzaku figma haha;;
Please enjoy!

Preview: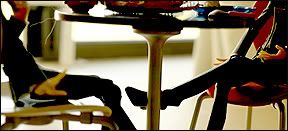 Lelouch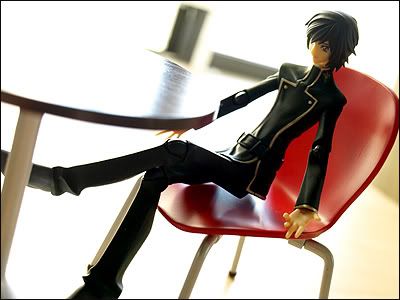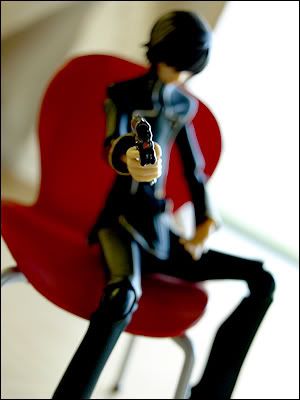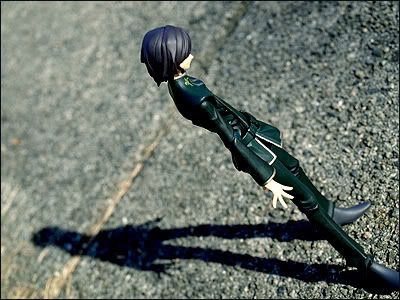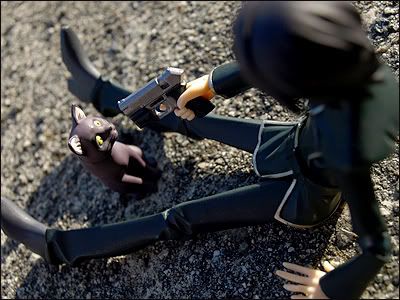 I guess he's not that thrilled to see Arthur 8D;;




Suzaku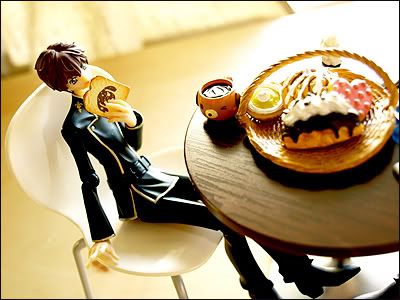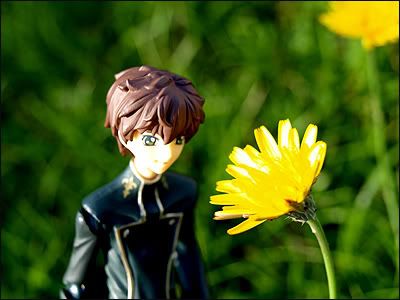 preettyy gayyy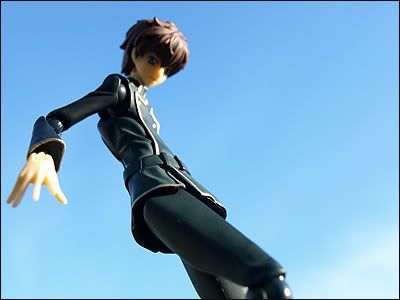 Suzaku's turn with Arthur;;



Arthur in Zero's mask lol. Suzaku isn't pleased OTL



Lelouch and Suzaku (warning: contains some BL ahead)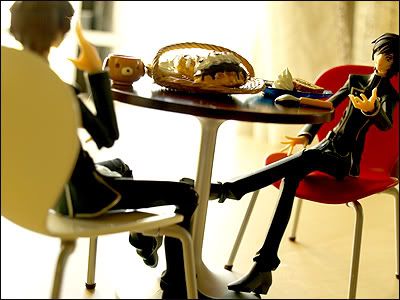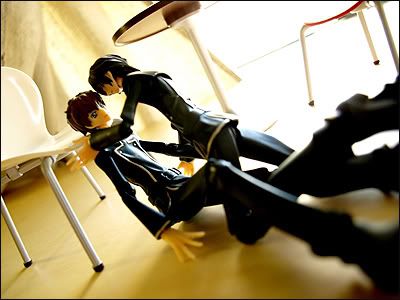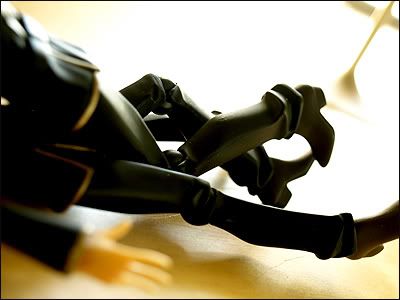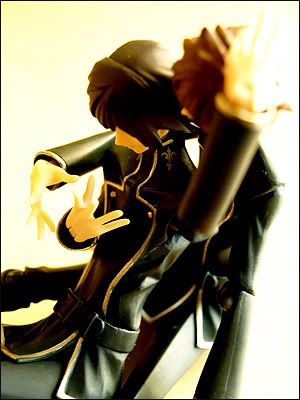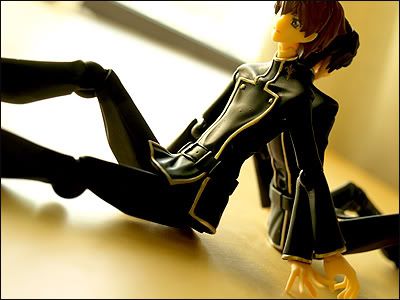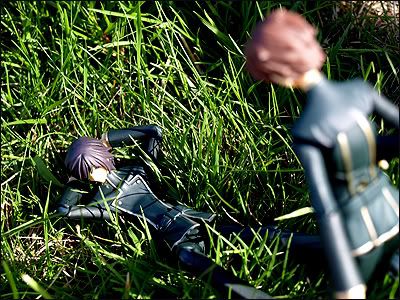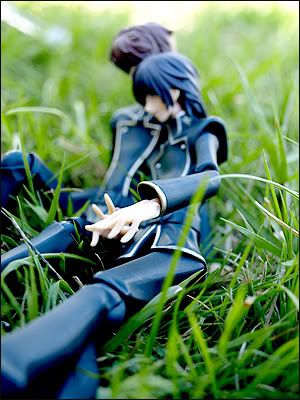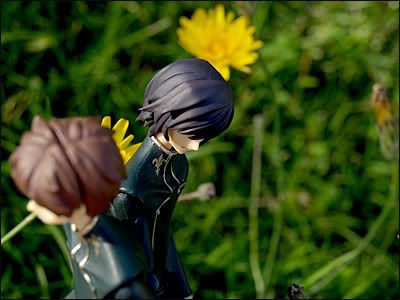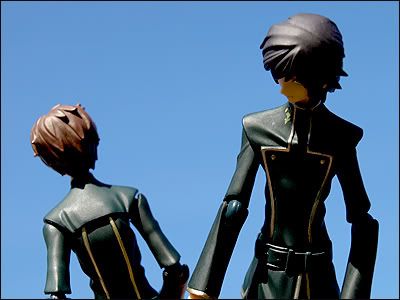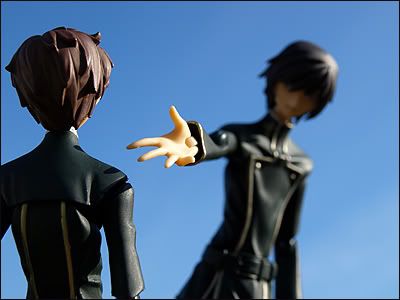 Lelouch: Join me, Suzaku.
Suzaku: Hells yah.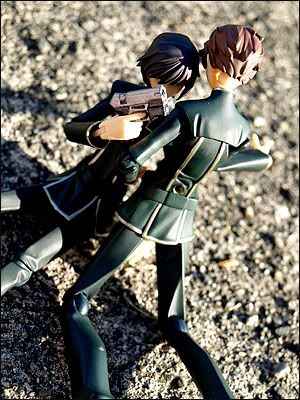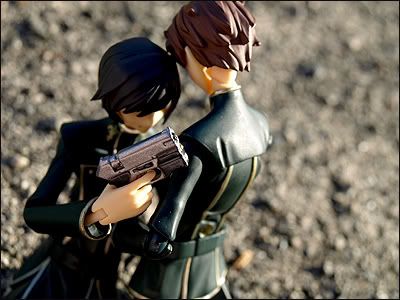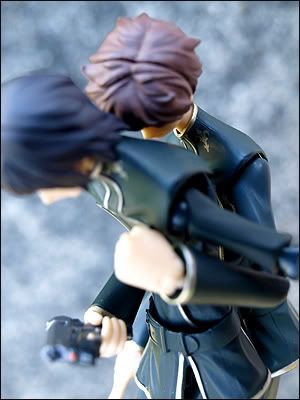 Suzaku: Don't leave me, Lelouch...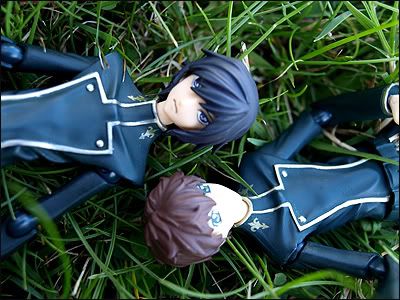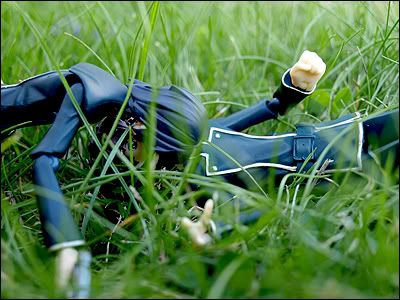 Surprise kissuuu?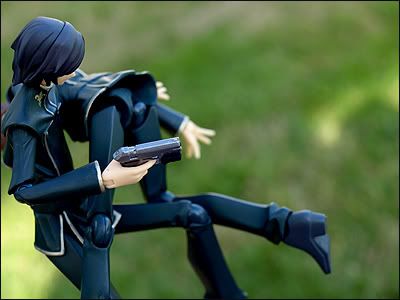 some lulu gun action motha fukkaaaaaz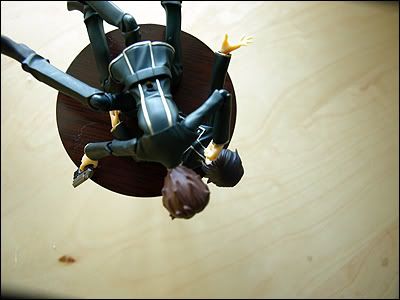 rough love lol


and of course...
Infamous scene from Turn 17 YUH HUH

Suzaku: How's that, bitch!??

Right before they got cockblocked =/

Omake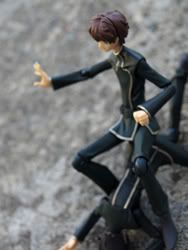 Uzaku UZAAAAAAAAAAAAIIII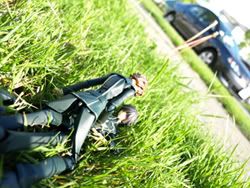 LOL car shot ftw

ouchouch.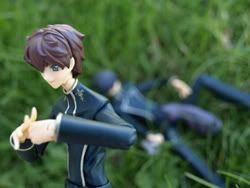 suzaku gettin angry at some arthur/lulu action goin on back dere


Ah, that's all for now! I was waaaaayyy too lazy to change most of their faces and hands OTL||||
I'll probably do more later since uh... I couldn't get the figmas to stand with that plastic pole. So no obligatory spinzaku today SORRYSORRY /FAIL