I know a little while back there were some comments about the absence of Suzaku figures being made, but rejoice Suzaku fans, shiny new things are on their way.

There were reports a while back about a Knight of Zero Suzaku figure being made, and the prototype is going to be available to view at the Animate Girl's Festival. (Aka, where they are selling those Lelouch dakimakura).

The festival is on this weekend, but for whatever reason some people seem to have seen things early, so courtesy of twitter there are a couple of camera pics of the prototype (Better pictures should be available later this weekend).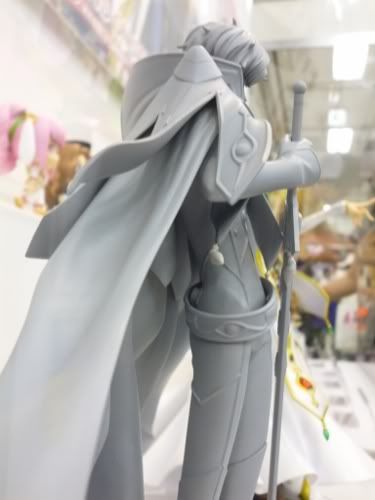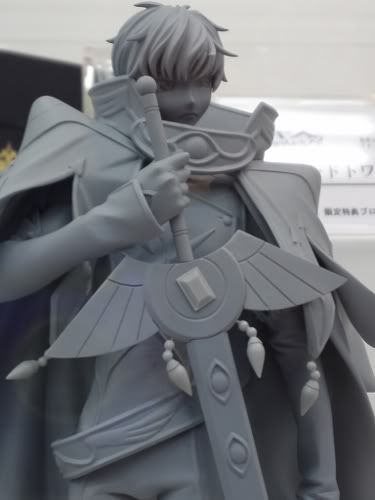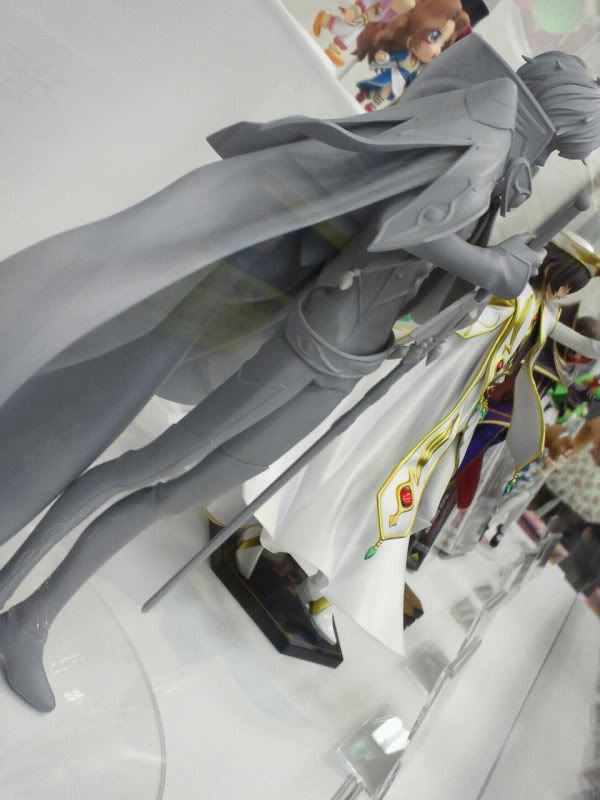 Source 1. Source 2.

These pictures started a conversation about Suzaku's crotch on 2ch. That is not a sentence I ever thought I would type.

ETA: Since the festival is now open, some blogs now have a picture from a different angle. Also shows how well he matches with the Emperor Lelouch there.