The official homepage of Code Geass: Bōkoku no Akito (Akito the Exiled) has been revamped with some great news.



Seiyuu:
Akito Hyuuga: Miyu Irino
Reira Marukaru: Maaya Sakamoto

Theme song by Yoko Kanno/Yuho Iwasato, performed by Maaya Sakamoto! Titled モアザンワーズ (More Than Words). [credits: GabrielaRobin blog]

A PV was shown at a press conference. Images below from mantan-web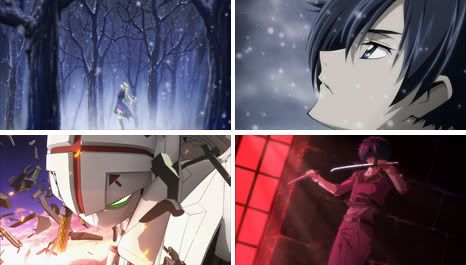 There will be a screening of this in 10 theaters this summer. Hopefully, a kickoff to a tv series.

There will also be a Code Geass musical (separate from the stage play): Code Geass - Hangyaku no Lelouch -Majin ni Sasageru Prelude which will be an all-male cast! It will play in Tokyo's Tennōzu Ginga Gekijō theater from June 28 to July 8. Cast info here and at Diamond Dogs.



And Code Geass: Nunnally in Wonderland will be made into an OVA this year to be released on Blu-ray/DVD. The OVA will also come with a picture book. ETA: Images from the streaming.

Check out geass.jp and you'll also see spots for other projects. There is a page up for an upcoming Code Geass Social Game, too.




Please add additional information in the comment area as it is revealed today. Thx.

ETA: A separate Code Geass movie has been announced (not Akito-related).

ETA: And an image of an upcoming mech/figure